For the next year I will be: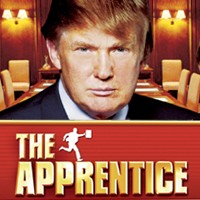 http://www.puzzlegames4free.com/sites/puzzlegames4free.com/files/images/the-apprentice.jpg
That's right. I'm going to get bangs.
In all seriousness, I will be working for CSM in a position that will allow me to explore what it means to live and work cross-culturally in the city. I'm very excited about the opportunity to see God work around me and through me.
Essentially, I will be volunteering long-term at a site of my choice, which is not yet determined. I hope to build relationships with those I work alongside of and to absorb the wisdom of those who have been doing this for many years.
I start next week.